Why does identity verification ('KYC') matter?
Why does identity verification ('KYC') matter?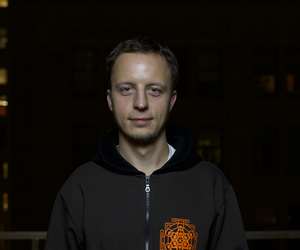 By Andrii Zamovsky
updated over 2 years ago
The cryptocurrency and blockchain industries are being falsely portrayed as willing participants in this illicit activity. Know your customer ('KYC') is the process of a business identifying and verifying the identity of its clients.

The KYC process is the only way to verify the source of funds and is done so by verifying each contributor's identity and residency. This is something that isn't only required by governments and regulators, but also by the banks.

As cryptocurrencies and blockchain technology have grown in popularity, the majority of customers and companies who participate are embracing the necessity of sharing their identity as a personal action against 'bad actors' and a show of support for the industry that they love.
Problem
However, a few customers and a few companies are making choices to provide a mechanism for the financing of money launderers, human traffickers, people who funnel dark foreign money into politics, and even those who finance terrorism. Criminal enterprises and terrorists love the cover that undocumented identities provide.
Solution
Simply put, the comprehensive implementation of Know Your Customer (KYC) and Anti Money Laundering (AML) programs is an internationally accepted framework designed to protect all of us.
About us
It is the policy of Ambisafe to prohibit and actively prevent money laundering and any activity that facilitates money laundering or the funding of terrorist or criminal activities by complying with all applicable requirements under the Bank Secrecy Act (BSA) and its implementing regulations.

Ambisafe would like to thank you for making continued personal choices to fight criminal elements, resist terrorism and in doing so, supporting the growth and acceptance of our industry. You are a shining example of what makes Blockchain great and the custodians of a brighter tomorrow.


Did this answer your question?